History
Syracuse, NY
The Pumpkin Hollow was started by the Cox Family. We are a small Family dairy farm located in the town of Onondaga. We raised a family of five fine Boys and when the opportunity to create a family and farm centric gathering space focused on the fall harvest bounty we could not resist. We want what you want, which is joy, happiness, and family fun. Our blood, sweat, and tears go into creating an environment where all people can come to lift their spirits and rejuvenate their soul through the power nature, farm life, and family togetherness. We hope you respect that we do not ask for paid admission or parking which makes us real busy at times. So, we ask for your patience, understanding, and cheerful spirit as we work to fulfill your expectations.
Check out some of the fun we have had years gone by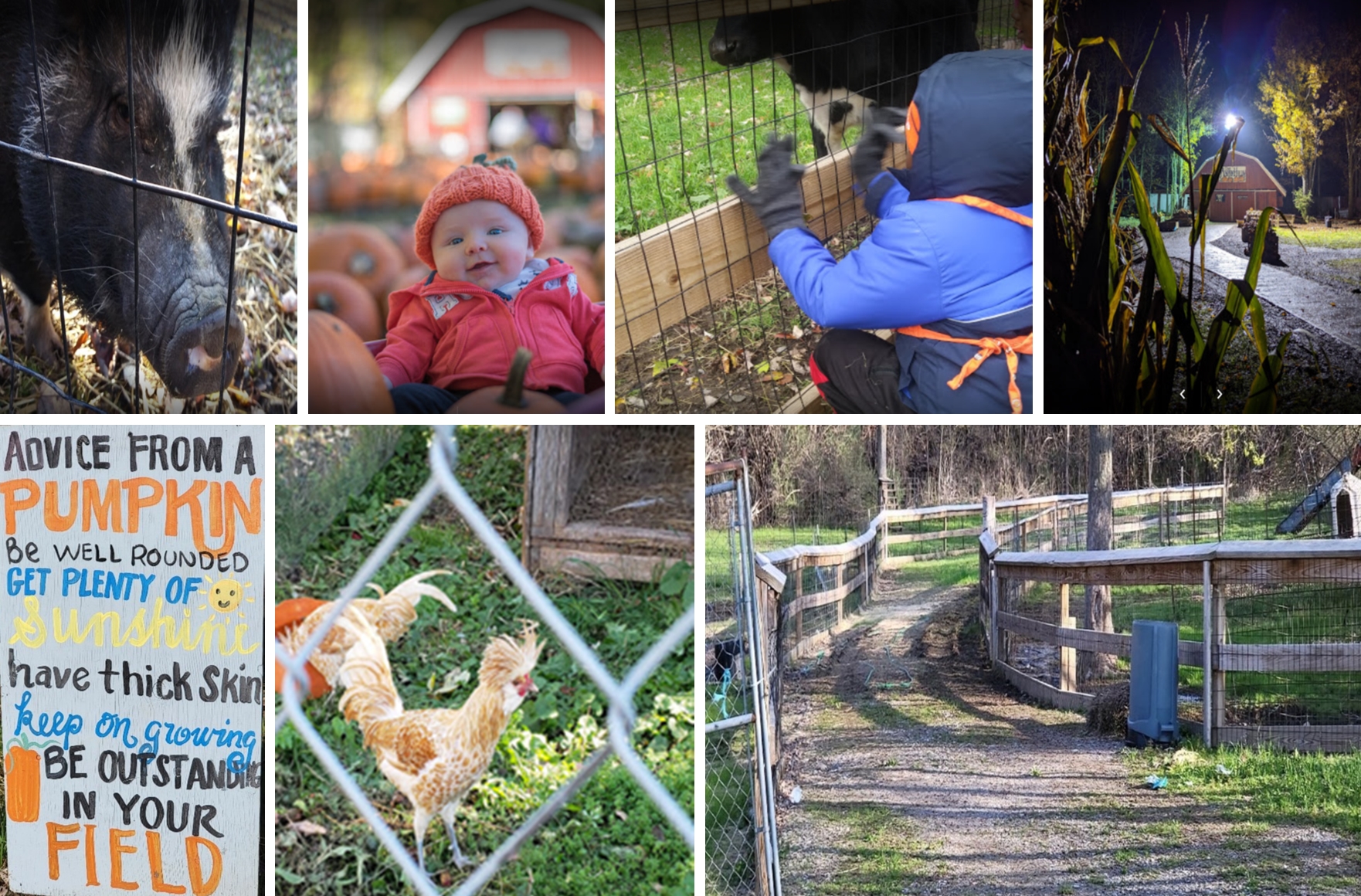 Have a Question?
Policies & F.A.Q.
Are dogs allowed?
Yes, well socialized and non-aggressive dogs only please. Use your best adult Judgment as there are often large crowds.  Please make sure all vaccinations are up  to date.
What forms of payment do you accept?
Cash, visa, mastercard, debit cards.
Can we take pictures?
Absolutely, nothing says magic moment like a good photo. We ask that professional photographs or film crews request permission in writing at least two weeks in advance.
Does the Hollow make Pumpkin donations?
We have always done our best to help those less fortunate experience the joy of the fall pumpkin season.  However, the need is great and resources limited. At the end of the pasture picking there are always some pumpkins left over.  We ask that you fill out our donation request form attached here. We will do our best to  Accommodate.  Each organization has a limit so that we can help as many different  As possible.  If you need more than our limit, then you can purchase at a subsidized Price to fulfill your need.
Is Parking Free?
Yes, we do not charge for parking.
Do you charge an admission fee on the weekends?
No, all are welcome to come and enjoy the grounds free of charge.  Please Respect others and behave in a manner that allows us to continue this policy. Because we do not charge admission, we get quite busy at times. Drive slowly In our lot please.
What are your pumpkin prices?
Rest assured our prices are the most competitive in the market. Pre-picked are A bit more expensive than pick your own.  We are generous but want to stay profitable so we can continue to serve your family better year after year.  Our prices will be clearly posted on site and at checkout.